The Blizzard of '96
Day 4: Tuesday
On Tuesday the world still belonged to 4-wheel drive vehicles and snow birds.
Few of us in D.C. have the proper dress for 17" of snow and we did not stay out long.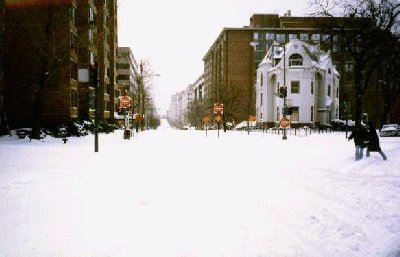 ONE-WAY - On 20th Street on Tuesday afternoon, a young couple tried to make their way somewhere. The white building is the Egyptian consulate. The Lauren is on the left above.